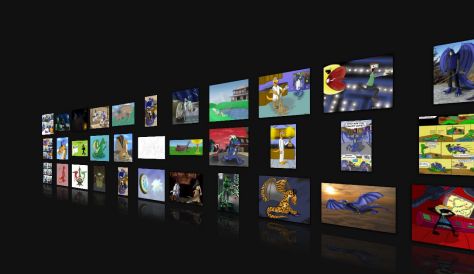 Stanchi delle solti visualizzazioni?
Stanchi di vedere le immagini e video di
Facebook
alla solita maniera? Da oggi è disponibile un nuovo browser fatto apposta per questo: Colliris. Esso permette di sfogliare le foto, i video giochi e notizie provenienti da diversi siti web e Social Networks. Avete presente il wall di Facebook? Su Corrilis ve ne è uno simili ma in formato 3D!
Your Computer, Facebook and Linux Support Introducing Cooliris, the full-screen 3D Wall makes it faster and easier to search Google Images, YouTube, Flickr, and much more. Enjoy an immersive way to view photos from Facebook, Picasa, and now even your computer. Effortlessly scroll through thousands of photos, video clips, full-length movies, and other media content.
Le vostre ricerche diverranno più veloci e più facili anche per Google Immagini, Youtube, Flirk e molti altri.
Quickly find and view photos stored on your hard drive, desktop, iPhoto, and more. Browse photos in Facebook on an endless streaming wall in full-screen. Cooliris the fastest and most stunning way to search, browse, and share photos, videos, and media. Cooliris is a free addon or extension for Internet Explorer, Firefox, and Safari.
YouTube 3D Search and Save Images Easily enable your site or blog for the Cooliris and let your visitors enjoy full-screen 3D slideshows and media presentations. Cooliris provides free code and tools that lets webmasters easily embed or create stunning slideshows for your website.
Volete avere le foto di tutti i vostri amici sott'occhio? Allora vi basterà effettuare una scansione di tutti questi e visualizzarle secondo i relativi tags. Il tutto sempre sul muro 3D.
Come applicazione Facebook,
Cooliris
è ancora piuttosto limitato nella sua capacità di interagire con tutti i media presenti sul social network. Tali limitazioni sono causate dalla piattaforma, ma per una migliore esperienza foto-visiva, Cooliris è il migliore.
Oltre a sostenere il nuovo Facebook, Cooliris ha inoltre aggiunto la possibilità di visualizzare e implementare le foto del disco rigido del computer sul muro 3D. Per scaricare il browser dovete effettuare il download del programma al sito dedicato.